House Tour 2024 – Save the Date!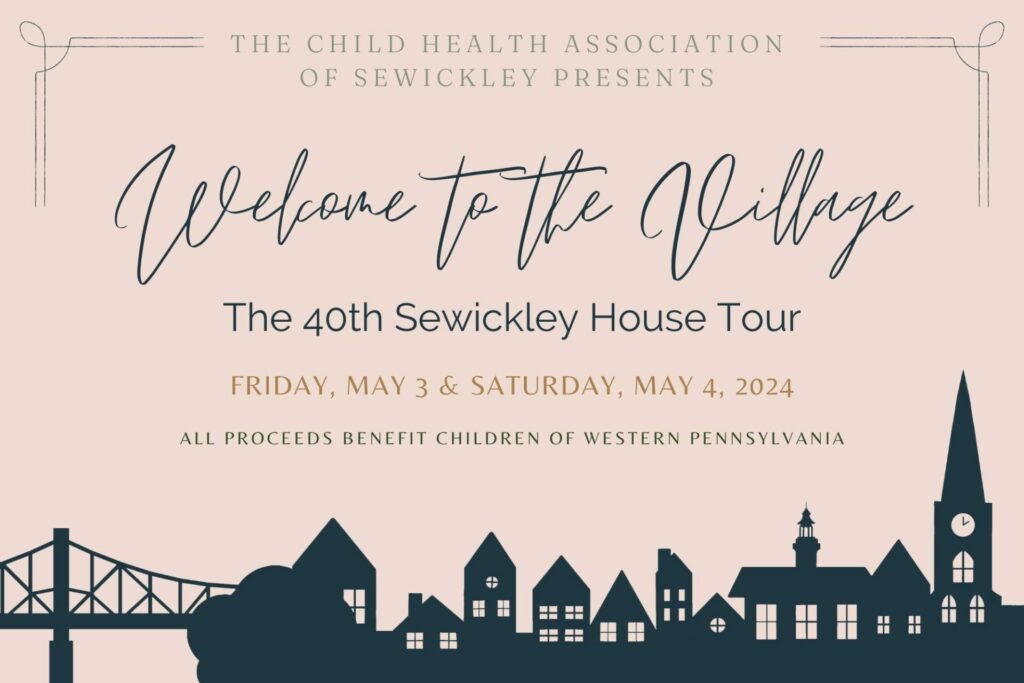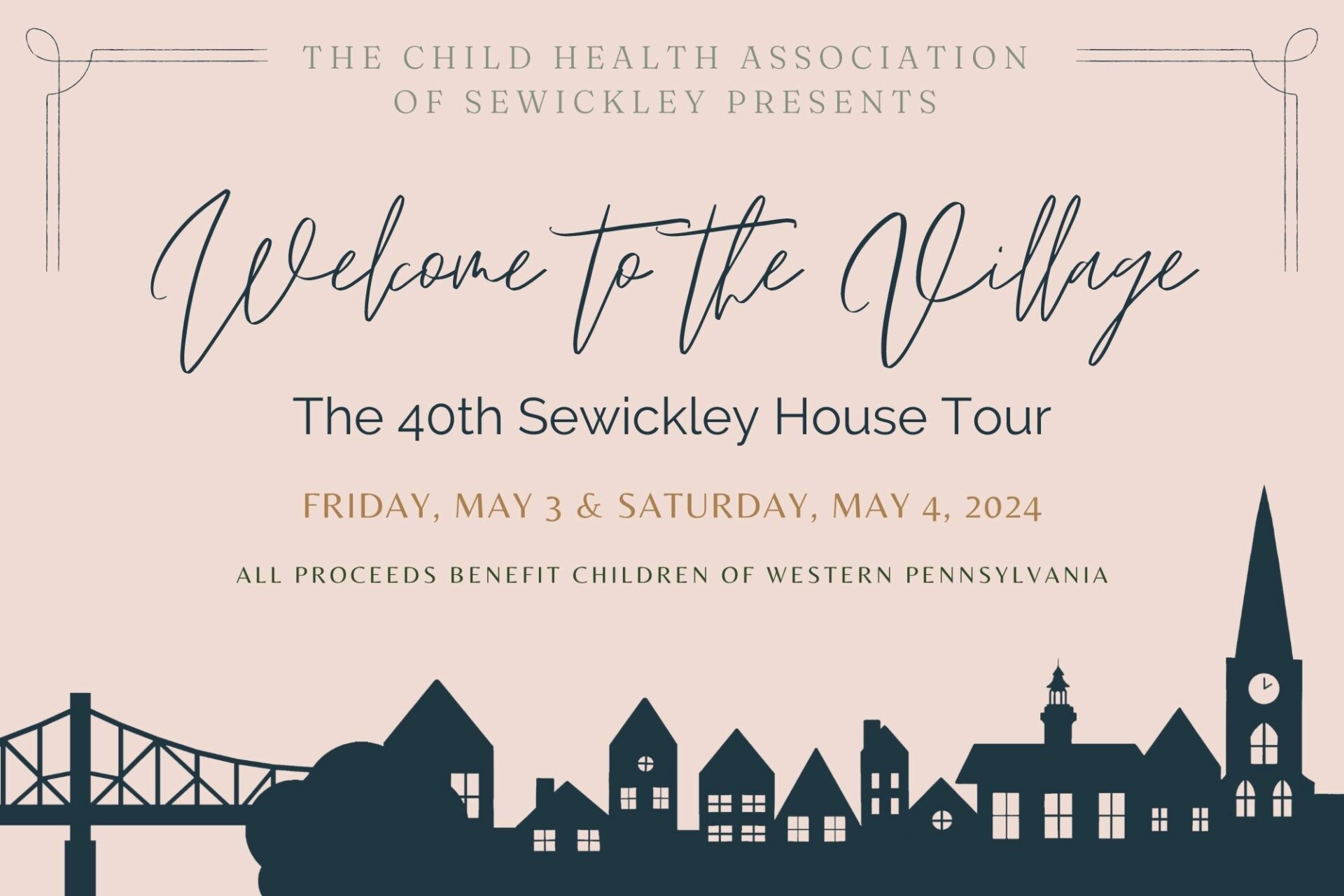 WHERE IS THE EVENT?
It takes place in the Sewickley area.
WHAT ARE THE DATES AND TIMES OF THE EVENT?
The House Tour will take place on May 3 & 4, 2024.
CAN I BRING MY KIDS?
Children under 8 (including infants) are not permitted on the House Tour. Children above the age of 8 require their own ticket.
ARE THE OWNERS OF THE HOMES PAID FOR THEIR PARTICIPATION?
No, the owners have generously opened their homes to support the Child Health Association of Sewickley and its mission. All proceeds from the Sewickley House Tour benefit children's charities of Western Pennsylvania.
WHEN WAS THE FIRST SEWICKLEY HOUSE TOUR?
The first Sewickley House Tour was in 1956. And we are excited to be hosting the 40th tour in 2024!
WHAT IS THE PRICE OF THE SELF-GUIDED WALKING TOUR?
The tickets are $50.00 per person and will be valid for both days of the tour however, you can only tour each house one time.
WHERE CAN I PURCHASE TICKETS?
Tickets will go on sale in late Fall 2023. Be sure to follow us on Facebook and Instagram to stay up to date on ticket sales! You can also buy tickets during the event at the Faith House located at 202 Beaver Street, Sewickley.
Are you interested in being a 2024 SEWICKLEY HOUSE TOUR sponsor?
Message us right away! We would love to have the support to help fund our grants for children in need across Western Pennsylvania. Please click on the contact page to reach us.